Trending Environmental Sustainability Dissertation Topics
The topic of environmental sustainability is the talk of the town these days. The worst effects of climate change are currently being felt worldwide in the form of global warming, rising sea levels, droughts, and desertification. Environmental changes have accelerated due to man-made factors, including fossil fuel use.
Students have a fantastic opportunity to study environmental sustainability, search for the best dissertation topics for environmental sustainability and offer viable ways to reverse this disaster.
The topics listed below are useful and simple, these topics are ideal as a starting point for writing an environmental sustainability dissertation.
List of Environmental Sustainability Dissertation Topics
Do the Sustainable Development Goals and other environmentally friendly policies of government agencies improve the prospects for sustainable business development in the UK?
An analysis of the debates and concerns surrounding genetically modified food.
Examine the impact of performance metrics and project portfolio selection on sustainability projects.
An assessment of the impact of energy, water, and environmental systems development on sustainability goals.
How can environmental science solve some of the most pressing global problems?
Analyse the impact of urbanisation, fossil fuel use, electricity, and growth on environmental sustainability in developing countries.
Assessing the impact of sustainability measures on ecosystem health and human well-being.
How can environmental science precautions be used to improve public health initiatives?
How has long-term observation and monitoring of biodiversity advanced environmental science?
An examination of the main exposure assessment models and impacts in African countries.
Assessing the sustainability and environmental impacts using the Efficient Well-Being Model.
An analysis of the arguments put forward on the feasibility of the Gold King Mine rehabilitation plan.
An examination of the influence of socio-economic conditions on environmental degradation in the Eastern Highlands.
An assessment of the evolution of the relevant authorities' role in enforcing pollution control treaties.
An examination of the impact of digital technology initiatives on sustainable development and the environment.
The impact of environmental decentralisation on regional green development in Asia: A study.
An analysis of the impact of small-scale off-grid renewable energy systems on local socio-economic growth in developing countries.
An analysis of the detrimental effects of atmospheric variability on the fauna and flora of the Amazon jungle.
An analysis of the impact of environmental sustainability and technological innovation on the performance of SMEs in developing countries.
An investigation into the ingredients of genetically modified foods: What are the debates and fears?
Can deindustrialisation help with the smog problem in big cities? –
Monitoring the environmental impact of aircraft and other aviation emissions.
An assessment of water-saving technologies and operational strategies for use in London.
An investigation into urban forestry to reduce the impact of greenhouse gases and protect the environment.
Discuss some sustainable practices that our ancestors used.
An investigation into how carbon literacy could help disadvantaged households reduce their carbon footprint.
What are the commitments of higher education institutions to issues such as poverty, gender inequality, and climate change?
An in-depth examination of the environmental sustainability effects of low carbon footprints and the carbon footprints of electric vehicles.
Compare water management and conservation strategies in Sri Lanka and the UK.
The impact of the widespread use of solar panels: Can the world become sustainable by 2050?
Marine environmental management as a case study: nature, scope, potential, and limitations.
The impact of glacier melts on warm water species and aquatic life in the Arctic.
An in-depth analysis of the different water management requirements in developing and developed countries.
An analysis of the Built Environment Sustainable Tool (BEST) to assess sustainability.
A thorough analysis of the stakeholder approach to environmental management in the literature.
An overview of recent trends and an assessment of a possible future for creating an economically viable and fully sustainable world.
An analysis of each individual's significant contributions to more effective environmental management.
The use of environmentally friendly technologies that are economically viable and optimised and their impact on environmental sustainability in the UK.
The use of environmentally friendly technologies that are economically feasible and optimised in the UK and their impact on environmental sustainability.
Assessing the impact of natural management on biodiversity in South Africa.
Environmental air pollutants and acute lower respiratory tract infections: A comprehensive analysis of Global disease.
An analysis of the detrimental effects of atmospheric changes on the fauna and flora of the Amazon jungle.
Analysethe impact of climate change and air pollution on the tourism sector: the case of the UK.
Identify best practices to implement national environmental policies in developing third-world countries.
Manage the luxury fashion brand using sustainable fashion and storytelling themes.
Analysingthe dynamics of the UK pharmaceutical industry to develop long-term business models.
Looking at the elements that influence sustainable design suitable for older people.
Investigating the influence of building design on green building rating systems.
The use of computer modelling to understand the environmental impact of soil contamination in marshy areas.
An industry viewpoint and comparison of life cycle energy considerations of the Peterborough environment.
Investigating the relationship between consumer behaviour and organisational sustainability reputation: The case of Peterborough?
An exploration of social media's role in fueling debate and spreading rumors about environmental issues.
Investigate how improving SOPs for sustainable and strategic management contributes to business success.
Investigating the impact of global governance on achieving Sustainable Development Goals.
Greenhouse gas affects agricultural and environmental controls to reduce damage in developing countries.
Why do educational institutions need to encourage students to adopt sustainable lifestyles?
A review of the impact of human activities on the environment.
What best practices do companies and higher education institutions use to reduce employee travel or encourage alternative travel habits?
Why should environmental science be a compulsory subject in academic education: a more thorough study of execution.
How can the precautionary principle of environmental science be used to improve public health initiatives?
How to Find a Good Dissertation Topic?
If you are willing to put some effort into your scholarly interests, you can develop a quality dissertation topic on your own.
However, it's not as easy as just going online and copying a sample dissertation topic that appears in Google search results. Your supervisor will consider it plagiarism if you copy content from any online source.
Topics for environmental sustainability dissertations are often difficult to find with basic research methods. It is because many people do not know how to find a dissertation topic that involves real problems and qualifies as a new topic.
The best dissertation topics on environmental sustainability should contain sufficient information in the title and the study objective. Your instructor or supervisor should be able to tell right away what your research goal will be when you present your concept to them.
As you work on your dissertation, remember to choose a title that suits you, keeps you motivated, and contributes to the body of knowledge for future Research.
Looking for experts?
We are here to help!

Topic Suggestions
Confidentiality
100% Plagiarism Free
Qualified Writers
Low Prices
Proofreading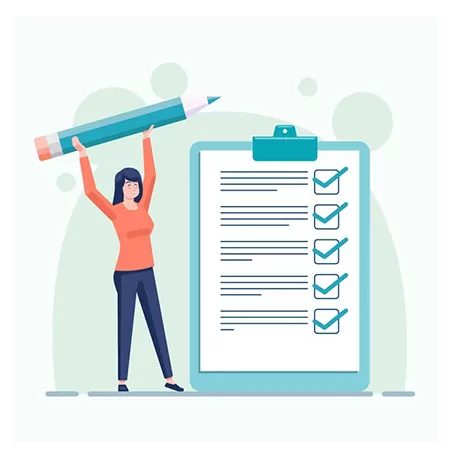 Significance of Relevant Dissertation Topic
The first step to writing a great dissertation is to find a relevant dissertation topic. The title of the topic you choose for your dissertation will significantly impact your final grades. It sets the foundation of your dissertation and guides you on achieving the highest academic grades, ultimately leading you toward a successful professional career.
Closing Remarks
Finding the ideal topic for the environmental sustainability dissertation is very difficult. Above all, the topic you choose should be unique and appealing to you and your audience.
You can come up with fascinating environmental sustainability dissertation ideas on your own or choose one of the best dissertation topics on environmental sustainability featured in this blog post when it comes to writing a dissertation on these topics. Always choose a topic that piques your interest the most and has enough scope for Research.