Essential Things to Know for Creating Effective and Meaningful Assignments
Assignments are an essential part of academics. Students can't secure good grades if they don't focus on making quality assignments and submitting them timely to their teacher. However, it is often observed that many students take assignments lightly and procrastinate on making them with sheer focus.
They often start working on the assignment when the submission deadline is just around the corner. Due to their habit of procrastination, students get average grade points due to their inability to submit an effective and meaningful assignment. This practice is ineffective if you want to secure good grade points throughout your academic phase.
Another factor that makes students unable to submit effective and meaningful assignments is the lack of awareness regarding practical tips for completing their assignments presentably. However, there is no need to worry as we have put together some helpful tips to help you submit quality assignments. 
Adequate Research is a Must
Making an academic assignment without adequate research to back your narrative will not help you secure good grades. Moreover, the inability to research adequately will make you add wrong facts and figures. Hence, you will create a bad impression about yourself in your teacher's mind.
To build a proper narrative in your academic assignments and conclude them on a meaningful note, you must have appropriately verified facts and figures at your disposal. This is only possible when you do research and cross-check the facts and figures you want to include in your assignments from multiple sources properly.
Follow the Instructions Regarding Formatting
No matter how good the content of your writing is, your assignment will not make a great impression if it is not made in line with the format advised by your teacher. There are multiple formatting styles used in academic institutes around the world. Some popular formatting styles are APA, MLA, Harvard, and Chicago.
If your teacher has recommended using a particular formatting style in your assignment, it is your responsibility to adhere to those instructions. If you don't submit the assignment using the advised formatting style, you will have fewer or no grade points. Moreover, your assignment will not be meaningful and effective in the eyes of your teacher.
Don't Come Up with Too Many Quotations.
You may need to make a few quotations a part of your assignment content, but that doesn't mean that you include all the references you find suitable for your assignment. Adding numerous quotes will not make your assignment more meaningful. Instead, it will be a counter-effect on the meaningfulness of your assignment.
You will find it hard to shed light on the narrative you want to build in the assignment or conclude your assignment on a meaningful note in the presence of too many quotations. Additionally, doing this will also become the reason behind the existence of significantly more duplication in your content than the allowed limit.
Keep Your Assignments Plagiarism-Free
No matter how hard you try, there will be duplication in your content due to influenced writing. Your writing style and sentence structure may match with sources you are unaware of. If the plagiarism exceeds the allowed limit, it will have concequences. Academic institutes don't differentiate between accidental and intentional plagiarism.
The most effective way to determine the duplication traces in your content is to use a reliable plagiarism checker. There are many copyright checkers available online for this purpose. These tools help you check for plagiarism in your content without paying a single cent. You can find one such tool by visiting this link: https://www.plagiarismchecker.co.
If you find any kind of plagiarism in your content, then you can rewrite the content to eradicate plagiarism from your content. Rephrasing content will not only help you avoid plagiarism but enhance your vocabulary and writing skills as well.
No Grammatical Mistakes
You would not want to lose valuable grade points because of a few vague sentences or grammatical mistakes in your content. Understandably, proofreading your assignments manually will be effective to some extent; still, there are chances of grammatical errors in your content you are unaware of. The best way to deal with such a situation is taking the help of technology. You can also get the best professional online editing and proofreading services from Essays UK.
AI-based grammar checking tools can help you in this regard. However, you don't need to pay costly subscriptions for this purpose. A cost-effective, reliable grammar checker is also available for this purpose; access it with the link: https://www.plagiarismchecker.co/grammar-check. Simply upload your content to this tool and leave the rest on this tool. It will not only check your content for grammatical issues but also give you suggestions to remove those issues. 
Looking for a Assignment writing expert?
Relevant data collection
Research gap findings
100% Plagiarism Free
Qualified writers
Low Prices
Proofreading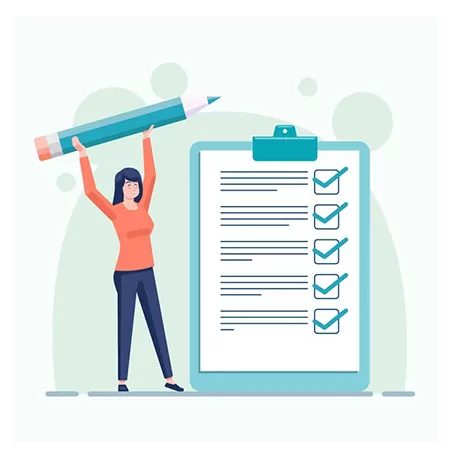 Putting it Together
Submitting meaningful assignments is not tricky. All you have to do is follow some tips to create an effective and meaningful assignment. We have discussed several tips above to help you in this regard. We hope you will find these useful. Furthermore, we wish you luck with your studies!
Frequently Asked Questions
To write effective and meaningful assignments, you should: connect them to your course goals and topics, follow the proper formatting style, start with an outline, and manage your timing.