Top 10 Websites for Notes Taking Memes & Gifs
What to do when you are unable to find words to express your feelings? Memes and Gifs are the best sources of expressing feelings, ideas, and thoughts. We can call it a culture of expressions when used at the right place and right time. They can portray thousand meanings in a single image. That's how we have witnessed the huge change in the communication worldwide.
Besides, memes, these days, are a source of unlimited fun. The culture of meme has rooted in our lives. From making an individual laugh to publicity of the product, memes are widely used in personal lives and business industries as well.
Here are the top 10 websites to search for the latest and up-to-date memes and gifs:
Reddit
Steve Huffman and Alexis Ohanian discovered Reddit.  According to research, Reddit was ranked 19th on the list of most visited websites for 2020. (Alexa, 2020). This is the most popular networking site. The website itself is the front page of the internet. The best thing about this site is that it shows gifs in the subreddit. It is like a sub-section. For example, if you are looking for Dancing Gifs, the site automatically takes to sub-categories of dance-like, Hip-Hop dance, Folk dance, etc. This division makes it easy for people to search for their desired gifs.
You can also create your gifs and upload them to build your links with the people. Moreover, you can vote or comment on the gifs you are linked with. The most important thing to keep in mind while staying on the website is to follow its rules.
Website Link: https://www.reddit.com/
Giphy
Alex Chung and Jace Cooke launched Giphy. The website attracted millions of people within the early weeks of its making. At the initial stage, it was just a search engine for searching the gifs. Within a year, it allowed people to post their creations and stuff, and over time it was recognized as the most famous websites. Today, they have almost 500 million users, sharing on 7-8 billion gifs every day.  It keeps on updating the latest trends and patterns.
Besides this, Giphy is also known as a famous marketing brand. They have signed a partnership with different brands to run their business promotion campaigns. Their top-rated partners are Pepsi and Calvin Klein. They used to host all their marketing campaigns on their channels.
Website Link: https://giphy.com/
Imgur
Alan Schaaf launched it in 2009. This is an image-based website that is used to share images and memes. It has specific tools which help people to look for specific memes. It has a huge variety of memes on almost every topic to every event. It is also known as "The magic of the Internet." Today, the website has crossed millions of users due to its magic.
Website Link: https://imgur.com/
GifBin
This website is best for those who still like the old era themes. Their color and patterns remind you of some old-school fashions. Yay, its RETRO! The gifs here are also categorized according to their specific features and general characteristics. GifBin has a huge collection of funny Gifs. You can't stop laughing looking at their collections. Unbelievable?… Try it! You will love it.
Website Link: https://www.gifbin.com/
IMGflip
Visit this website to create your unique Gifs/Memes. They are allowing you to express your thoughts and feelings by using their images. You can add your content to the image and make it customized. The site is very simple to use.  Try your luck, maybe somewhere we can see your gifs and meme and laugh out loud!!
Website Link: https://imgflip.com/
Tenor
It has a very advanced networking. Having the desired gif or meme at just one click is one of the key achievements of Tenor. You can use it either on your phone or PC. All you have to do is download their keyboard and search for the keyword that matches your feelings, and Tenor will find a million gifs for you. You can send them to anyone in the mid of your conversation to express your emotions. If you frequently use gifs on social media, WhatsApp chats, or any other app, Tenor is the place you should count on!
Website Link: https://tenor.com/
Gfycat
Gfycat also has a wide range of memes, gifs, and funny short videos. It has a very simple Video-Gif creator tool with which you can convert any video to memes. You can also share your content on the website and become a part of the Gfycat family.
Website Link: https://gfycat.com/
Tumblr
David Karp launched Tumblr in 2008.  It was the 112th most visited website in the past, but now, it is not that popular. However, you can still search for your favorite memes there.
Website Link: https://www.tumblr.com/
Know your Meme
This website, by using Wiki software, documents every viral meme, video, gif, and celebrity to their database. You can even find the oldest memes at this place.
Website Link: https://knowyourmeme.com/
Gif-Maker
With this website, you can convert almost everything into memes or gifs. You can ever turn YouTube videos into a gif. It has unique graphics. You can also add unique color themes to your memes and gifs. Gif-makers also have hundreds of categories that make it easy for them to search out their required gifts and memes.
  Website Link: https://gifmaker.me/
Looking for experts?
We are here to help!
Topic Suggestions
Confidentiality
100% Plagiarism Free
Qualified Writers
Low Prices
Proofreading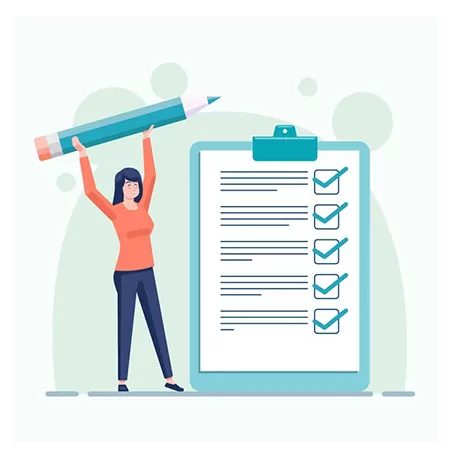 Why Gifs and Memes are Important to Use?
In today's modern world, where conversations have become short, memes are the best source of conveying your message in a short and simple form. Be it your thoughts or business ideas, memes can bring a lot of benefits. They are very easy to make. If you have powerful content, you can use any website to make an eye-catchy meme.
Most importantly, it is free of cost. You do not need to spend a lot of money to make the content because these websites are free. Just observe the interests of your audience, and you are all set to rock the world!! Once you succeed in making useful content, people will start following you or your brand, eventually boosting your business. Using the correct memes and gifs can undoubtedly make a big difference.
Frequently Asked Questions
Reddit
Giphy
Imgur
GifBin
IMGflip
Tenor
Gfycat
Tumblr
Know your Meme
Gif-Maker