How Modern Tools Help in Academic Writing and Persuasive Content?
Writing and content can be of different styles. In student life, the writing style that is fooled is academic in which citations are made and proper sequence is followed.
While in professional life such as in a blog writing career persuasive writing is used. In this writing, content is made that makes the reader trustworthy of some service or product.
Online Tools to Make Content
There are a bunch of tools having different functions and working methods. These tools can help you with your content.
Among these tools, you will get plagiarism checkers, paraphrasers, grammar checkers, article rewriters, etc. that will transform your content and give it a better shape.
So let's have a look at these tools for a better evaluation.
This tool is very efficient in detecting plagiarism of any kind. Plagiarism can harm the reputation of the writer and the quality of content.
After writing any kind of assignment of an academic paper it is important to check its plagiarism percentage so that it can be removed. This tool will help you in this regard.
It is very easy to use. To use it you are required to copy your text on the input box. You can also upload the file to the input box. In a single shot, you can check the plagiarism of 2000 words. If your text contains URLs you can exclude them from advanced options.
Coming towards the feature of the tool. Firstly it is free to use. You do not require and king of account or subscription process to use. Secondly, it will never store your data in its database. Complete security will be provided to the content.
You can upload five files at a time to check for plagiarism. These files can be of different formats. Hence this tool is also compatible with different format styles.
This tool is bundled software that provides you with a burst of features. You can use its paraphrasing tool for removing plagiarism. Similarly, summaries can be made and citations can be formed through its text summarizer and citation generator tool.
No written content can be 100% free from errors. Different types of mistakes can occur while writing. Such as grammar and punctuation.
For this problem, grammar checkers are used that make the content smooth and error-free. Editpad is also such a tool that can help you to mark out the grammar mistakes.
To use it you have to enter your text and it will highlight all the mistakes. Different types of mistakes will be highlighted in different colors.
Three types of errors can be detected by this tool. First, it will highlight all the misspelled words. Secondly, wring grammar will be highlighted. Lastly, it will tell you about your content punctuation.
After the results, you will be provided with an option of fixing errors. You can use this option for automatic error removal or can manually remove mistakes. This tool does not have any word limit or require any fee. You can use it for free.
By using this tool you will make your content smooth and more readable. This tool also provides you with the facility of paraphrasing and rewriting. Plagiarism detector is a so a feature of it. The interface is friendly and the results are quite accurate and fast.
3.    Quillbot
After collecting data from multiple sources it is important to write correctly. While writing many mistakes can occur. You might become a victim of grammar and copyright issues.
To resolve these problems QuillBot is a very good option.it is a paraphrasing tool that helps to convert the copied material into a fresh and plagiarism-free text.
It provides you with seven different modes for different paraphrasing. You can select the standard mode in which wording is changed and content readability increases. In fluency mode, errors are removed.
By adopting a formal and simple mode you can change your text wording from complex to an easy one. Creativity mode will help you to rewrite in different styles which will give your content a positive and comprehensive outlook.
If your text is too long you can make it concise through shorten mode and vice versa by expanding mode. During paraphrasing, synonyms are added. To what extent synonyms should be added can also be controlled.
Usage is just like other tools. It accepts raw text or files from local storage. You can easily access this tool through its word and chrome plugins. For making content SEO optimizes it best.
Moreover, you can enhance your vocabulary and polish your writing skills through it. For academic content, this tool is very helpful. It can also produce citations and check plagiarism.
4.    Softo
When writing any academic paper citations are the most important to do. By citations, you can make your work authentic and secure your work from copyright issues.
Citations are important as they provide the author with credit for their work. If you do not give citations you are considered to be unreliable.
Citations can be of different styles depending upon the educational institute criteria. For making citations you are required to have complete information about the article. Manual citations can also be made but the process is lengthy and mistakes can occur.
By softo.org you can generate citations automatically. You just have to put data such as author name, publisher name, date, etc. and it will make a citation for you.
With this tool, you can generate citations of five different styles i.e. APA, MLA, IEEE, Harvard, and Chicago. You can get complete bibliography and separate in-text citations with this tool.
This tool is very easy to use.it does not cost you a single penny. You can generate as many citations as you want through it.
5.    Paraphraser
Paraphrasing tools are very important in academic writing. It helps you to make your content readable. By paraphrasing, complex terms are changed to easy synonyms and broken grammar can be fixed.
Paraphraser.io is also an AI-based rephraser that not only rewrites your content but also makes it optimized and highly ranked on search engines. There are three modes of it. You can use fluency mode which will remove errors from the content.
In standard mode, the wording is changed and synonyms are added that increase readability.in creative mode, all the text is rewritten and sentences are changed. While paraphrasing the originality remains the same only the presentation style changes.
To use it you have to copy your text or upload the file. The file can be of different formats.it will provide you with paraphrased content. You can make a comparison of the text side by side.
Semantic words and phrases are added to the text. Duplicate content is removed and complex terminologies are eliminated. In its free version, you can paraphrase 500 words. This limit can be extended to 1000 in the premium version.
The tool is also multilingual. You can paraphrase in multiple languages.it is a device-friendly tool. You can use it on your mobile, desktop, and laptop.
6.    Prepostseo
If you have written content but are not satisfied with its structure or wording, you can rewrite it through rewriting software.
Prepostseo is a rewriting tool that will spin your text and will make it more presentable.it works just like a paraphraser but the main difference is plagiarism removal. During paraphrasing, plagiarism is also removed.
While rewriting text is spun to get better words and languages. While spinning errors are removed from the content and words are replaced by their synonyms. Long sentences are broken into short sentences.
You can upload text files and can rewrite them in different languages, hence this tool is multilingual. You can also secure your words from rewriting through its advanced settings.
This tool is free to use and has no limit for rewriting. You can use it for different types of file formats.it does not affect its efficiency. After rewriting it will provide you the option of plagiarism removal. you can remove duplicate content by it.
Looking for a literature review writing expert?
Relevant data collection
Research gap findings
100% Plagiarism Free
Qualified writers
Low Prices
Proofreading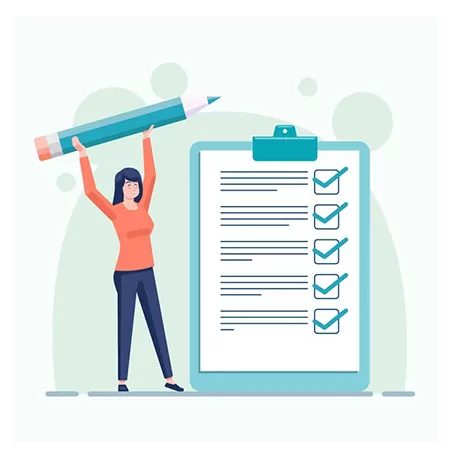 Conclusion
Persuasive and academic content can be written by using different tools. These tools make the content easy, mistake-free and comprehendible.
Above are different tools that have different purposes. You can use these tools for your content. These tools will maintain the original idea without being irrelevant to the topic.
Frequently Asked Questions
Modern tools greatly aid academic writing by enhancing efficiency and quality. They offer grammar and plagiarism checks, citation management, and collaborative editing. Word processors streamline formatting and referencing.